Our HEROES!
Everyone who attended and/or donated to our virtual fundraiser Saturday night are our hero (and oh my, was I impressed by the power house people who attended! as well as those who presented.   But in addition we conferred our 2nd set of TenderLove Community Center Hero awards.  The first set was given in person during our 2020 In person Together In Love Gala. But we were not be deterred and conferred the second set virtually–one of our awardees actually got to deliver a quick and beautiful thank you that tied much of the evening together.
For those who couldn't be there, or couldn't stand the idea of yet another zoom meeting in this long pandemic, I'm posting here:
TenderLove Community Center Heroes Award 2021
Heroes awards were first issued in 2020 to honor some of our supporters who were "there from the beginning," making all the diffference in the growth and progress were were able to achieve in our first 7 years (most of which were All-Volunteers years!)
This year's heroes are particularly special as they are those who stood by us in this very difficult pandemic year.  When everyone had to pivot from their normal expectations and plans, it was like an extra breath of oxygen to welcome the steady hard work of volunteers we've already counted on, but depended on this past year.
Read about them here, and if know them, give them a fist bump; or elbow bump… or maybe even (are you vaccinated yet?) a real HUG.
Debi Dee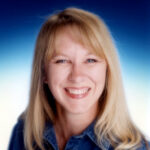 Debi is one of those people who never seems to stop moving.  She worked in various jobs over the years, including several years in banking, as an assistant manager of a grocery store bakery and as a substitute teacher. She was an active volunteer for numerous activities in schools that her children attended, such as the school libraries and support for teachers.
She has volunteered since 2005 as a tutor in the Albuquerque Reads Program for kindergarten students in the Albuquerque Public Schools. She has also been a Governing Board Member for Digital Arts and Technology Academy, an APS charter high school, since 2011. She has enjoyed supporting the Tenderlove Community Center in a variety of ways for many years, including serving on the board of directors.
Other community volunteer activities include:  Three years on the Planning Committee for the New Mexico Museum of Natural History and Science Chocolate Fantasy Fundraising Event;  six years with the Assistance League of Albuquerque, Esprit de Corp Auxiliary –performing outreach work for the Albuquerque Rape Crisis Center and the pediatric ward at UNM Hospital, and three years in the Parent Support for the March of Dimes at the Lovelace Women's Hospital neo-natal intensive care unit.
A mother of three, Debi loves taking care of her granddaughter Clara one day a week and is looking forward to another grandbaby who is now on the way. She enjoys reading, camping in her RV and engaging in various arts and crafts activities.
Joy Barrett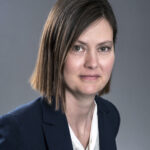 Joy L. Barrett, serves as the Vice President and Retail Division Banking Manager, for WaFd Bank.  In the past several years, Money Magazine, has awarded WaFd Bank in New Mexico as Best Bank.  As senior leadership for the bank in New Mexico, Joy is compelled to serve and listen to the needs of others. Joy gets to love what she does and make a difference.
For over 14 years, Joy has helped New Mexico communities with Banking, Home Ownership, and through Volunteering.  You may know her from her work with Women's Housing Coalition, Central New Mexico United Way: Women United, Los Ojos De Familia Holiday event, MDO, and Habitat for Humanity.
Developing strong relationships is the foundation of everything she does, both professionally and personally. When not keeping busy you can find her out at the mountainous hiking trails with her two boys.
Trudy Jones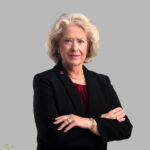 Councilor Trudy Jones is the Albuquerque City Councilor for District 8 in Northeast Albuquerque. She was first elected in 2007, and has been re-elected three times in 2011, 2015, and 2019.
Councilor Jones has been a resident of District 8 since moving to Albuquerque and has been active in the community since the early 1980's. She was a CCIM (Certified Commercial Investment Member) and received the prestigious Society of Industrial and Office Realtors (SIOR) designation. She was a leading Real Estate Advisor at Grubb & Ellis|New Mexico in 1999 and 2000 and qualified for the National Circle of Excellence for Grubb & Ellis in 2000. The Commercial Association of Realtors New Mexico (CARNM) also named Councilor Jones Realtor of the Year in 2000. Selection of Realtor of the Year is based on community involvement, volunteerism in real estate organizations, and significant impact in the real estate community.
Also in 2000 the New Mexico Chapter of the National Association of Industrial and Office Properties honored Councilor Jones as Real Estate Professional of the Year in recognition of her community volunteer work and achievements in commercial real estate. Councilor Jones was a member of several other real estate organizations, including National Association of Realtors (NAR), Realtors Association of New Mexico (RANM) and, Leasing Information Network (LIN), which she helped establish. She has served as President of CARNM, LIN, and the local
CCIM chapter. Councilor Jones retired in December 2010 after a 30 year career as a Commercial Real Estate Broker and a Director at Maestas & Ward Commercial Real Estate.
Councilor Jones enjoys spending her time with family, in the garden and with her husband, John.
Laurie Roach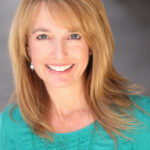 Laurie Roach is the Executive Director of the PNM Resources Foundation and Manager of Public Affairs for PNM. She began her career with Apple, and then served in various positions at New Mexico Gas and PNM including Senior Program Developer and Marketing Manager for DNV, a clean energy company. She was the owner of a small business for 15 years, Turn of Events, a corporate meeting and event planning business for clients such as international solar associations and several non-profits such as Albuquerque Healthcare for the Homeless.
Ms. Roach is a co-founder of Cancer Services of New Mexico (CSNM) which is best known for their free three-day family cancer retreats.  She continues to serve on the board of the CSNM Foundation. In 2020, she was recognized with the Woman of Influence Award by Albuquerque Business First.She is currently responsible for approximately $17 million in community support over the past five years through the PNMR Foundation and PNM Corporate Social Responsibility programs.
She is passionate about energizing and strengthening communities through strategic action.  You can find her volunteering for Catholic Charities or running in an event to benefit a nonprofit. Some of Laurie's favorite things are being outdoors or enjoying New Mexico's beauty with her husband and kids.She will find something positive in any situation and in all people.
Inspiration: "When you do things from your soul, you feel a river moving in you." – Rumi
Richard Gonzales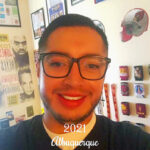 Richard Gonzales calls Albuquerque, New Mexico home and has spent most of his adult life volunteering for multiple agencies. Whether a religious organization,The City of Albuquerque, The Ronald McDonald house or his favorite, TenderLove Community Center.
"My heart for giving came at an early age when I learned about giving back to my community from my father Richard Gonzales Sr."–
Respectfully,
Richard Gonzales
Special Assistant To The Attorney General
New Mexico Office of the Attorney General
201 3rd Street NW Suite #300
Albuquerque, NM 87102