TenderLove Community Center Heroes Award
Heroes awards were first issued in 2020 to honor some of our supporters who were "there from the beginning," and who made all the difference in the growth and progress we were able to achieve in our first seven years in Albuquerque.
In the year's since, our collection of heroes has grown larger and included many amazing and accomplished individuals, without whom TenderLove would not be able to be the strong committed organization that it is.  Each of these individuals share the vision of our founder, and have contributed in their own unique ways.
As we prepare for our 10-year Anniversary in 2023, we want to share their inspiration and their stories.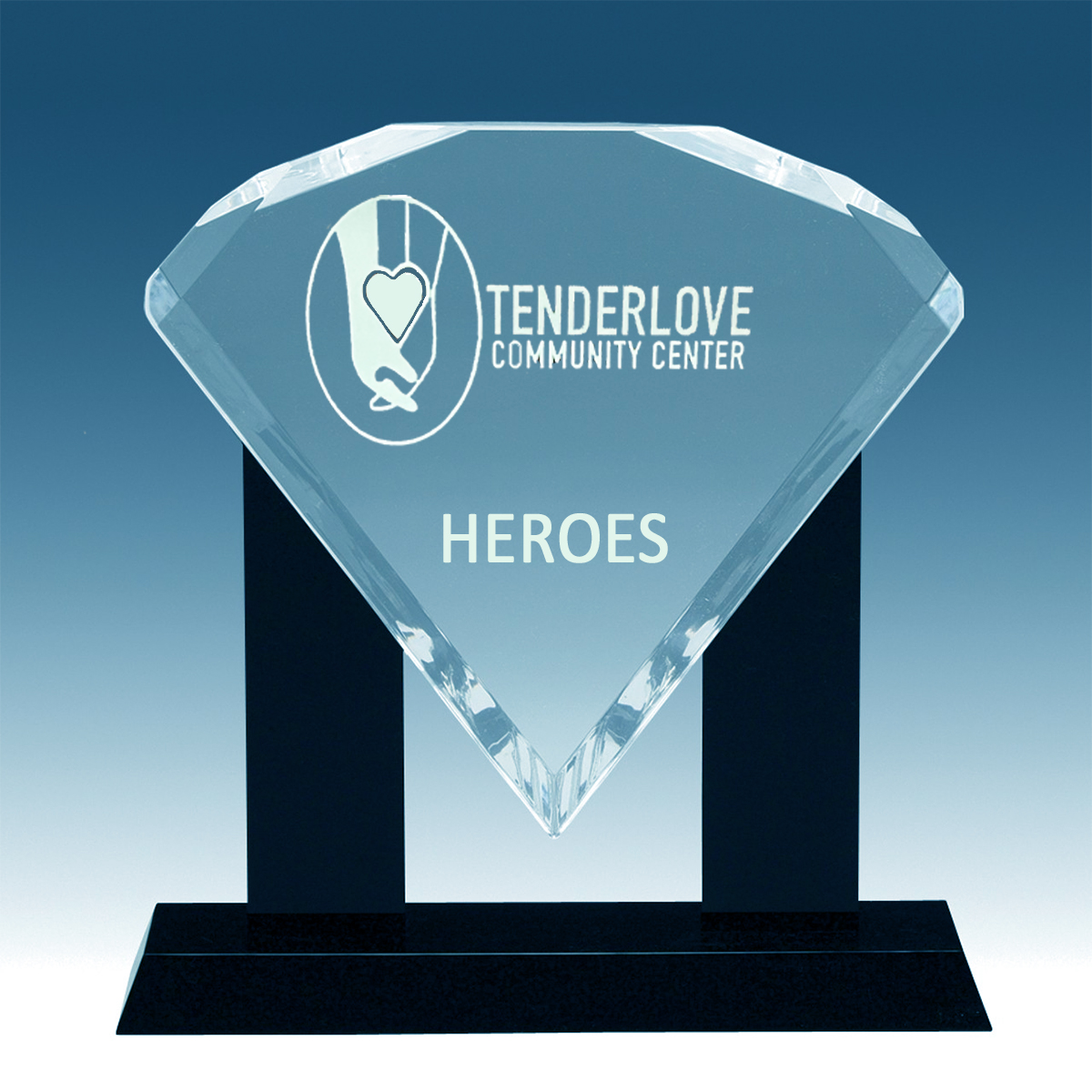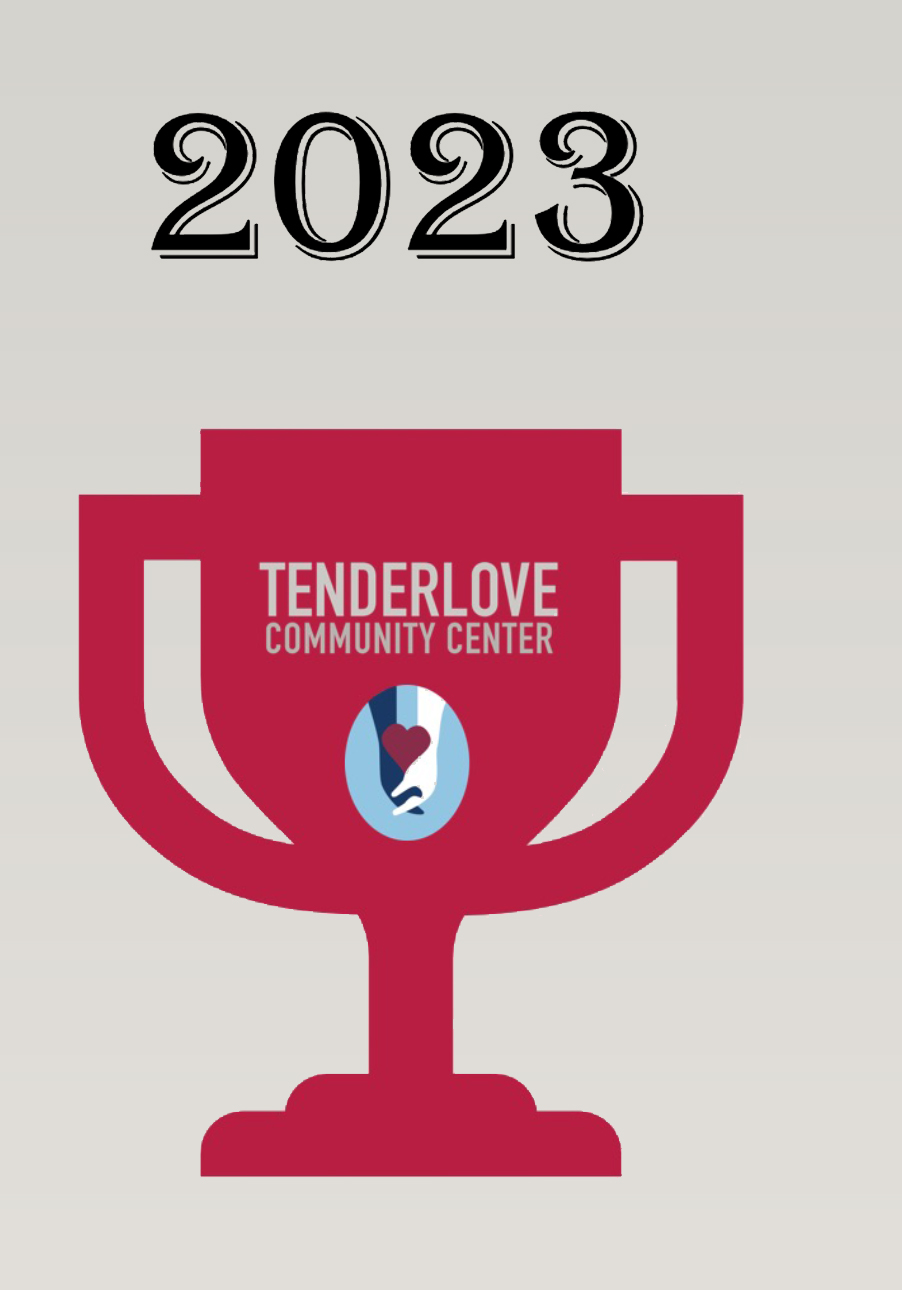 KHIA GRIFFIS
______________________________________________
Khia joined the Albuquerque Community Foundation team in June 2019 after completing her graduate internship at Con Alma Health Foundation, where she was drawn to the world of grantmaking. Khia earned her Bachelor of Arts in Psychology from the University of New Mexico and her Master of Social Work from New Mexico Highland University.
Philanthropy & Strategic Grantmaking at Albuquerque Community Foundation have been a welcome application of her passion for improving the lives of others. Khia was born and raised in New Mexico and currently resides in Corrales, while also spending time in the East Mountains with family. In her free time, Khia enjoys playing soccer and running in the Bosque with her dogs, Pepper & Buffy.
TRISH PRIEN
CEO-PRIEN REALTY ADVISORS
______________________________________________
Trish is a native of Albuquerque, after being away from Albuquerque for 14 years, she and her family moved back to Albuquerque in 1999. Trish has been a Realtor in Albuquerque for 19 years and has been active in the community, including volunteering at CareNet Pregnancy Center and serving at church in the Children's Ministry. Trish has also served as a Corporate Board member with the New Mexico YMCA. Trish is passionate about serving her community and volunteering at her children's school. Not only does she donate her time and talent to the community, but she also gives back through financial resources. She is a firm believer that gratitude enhances the multitude for God's kingdom and a faithful supporter of TenderLove Community Center in seeing lives changed. Trish has also assisted TenderLove Community Center in the purchase of their first home providing housing to the women and children.
JULIANNE (JULES) FLORES
_______________________________________________
Jules obtained a Bachelor of Arts Degree in Theatre and Dance with an Emphasis in Drama Education from the University of New Mexico and a Certificate in Film Tech from the Central New Mexico Community College. She completed her Master of Education in Higher Education from the University of Nevada, Las Vegas.
She has worked in Higher Education for five years, supporting first-generation and minority students. Currently, she works at Central New Mexico Community College, where she works closely with students. Her past experiences include leadership development and inclusion programming for college students and Student Affairs professionals.
Jules values service and strives to make a difference in her community. She served as the professional development chair for the Hispanic Women's Network of Texas (HWNT) El Paso Chapter and on the LGBTQ+ Round Table with the El Paso Community Foundation.
Jules has volunteered for Tenderlove since 2014, when she assisted with the planning and coordinating of our first fashion show, and recently served on the planning committee for our first-ever Virtual Gala.
NINA MARTINEZ
______________________________________________
Experienced Inside Sales Representative with a demonstrated history of working in the information technology and services industry. Skilled in Managed Services, Enterprise Software, Partner Management, Storage, and Customer Relationship Management (CRM). Strong sales professional with a Bachelor of Science focused in Psychology from The University of New Mexico. She is Hispanic American.
MICHAEL MARTINEZ
_____________________________________________
Michael is a native New Mexican and natural leader who has joined TenderLove to help champion its vision and growth to new levels. Michael is an entrepreneur with a background in construction. He exhibits strong organizational and logistical skills which reinforce his exceptional problem-solving abilities. He is forward-thinking and action-driven.
Michael is interested in helping TenderLove bring awareness to the issue of homelessness because they have a program that addresses the root causes of the issue and is making a tangible difference


Diale Penda Fomukong
Diale's passion for learning began at Government Primary School, Ekona Yard.  The educational adventure took her through Government Grammar School Mundemba, where she was the Girls Senior Prefect from 1980 to 1982 and that experience nurtured in her a sense of leadership.  The educational journey continues through Government Bilingual High School in Yaoundé, and on to the United Kingdom where she received a Bachelor's of Arts in Information and Library Studies from the University of Northumbria (formerly Polytechnic of Newcastle upon Tyne), and a Master of Science degree in Tourism Management from the University of Surrey.
She is a founding member of MUGSOSA (Mundemba Grammar School Old Students Association) where she assumed different roles including, serving on the Constitution Committee, the MUGSOSA Government as Secretary for Information and Media, and the Scholarship Committee.
She has served on the New Mexico Board of Nursing as a Public Member and currently, she is the Financial Secretary of Oroko Cultural Association, Secretary of Batanga\Canada\USA, and recently elected as the Chairwoman of the Affirmative Action Committee of the New Mexico Democratic Party.
Her passion for Community Development, Economic Development, and planning has led her to her current career as a Senior Planner with the City of Albuquerque government.
Harold Pope, Jr.
Harold Pope Jr. serves as the newly elected Senator from District 23. He initially enlisted and later commissioned serving honorably as an Acquisitions Officer (Program Manager) and Chemist, working on satellite programs, weapon systems, and nuclear deterrence, and as a Security Cooperation Officer. His career in the Air Force culminated with his retirement at Kirtland, AFB in 2018 with more than 20 years of honorable service. He serves as Co-Chair of the Military & Veteran's Affairs Committee, Vice Chair of the Senate Education Committee, and as a member of the Senate Conservation Committee.
Hena Torres
Hena Torres is no stranger to the TenderLove Community. Over the years, she has provided Financial Empowerment Education coupled with access to affordable financial resource options and supported the Sew4Real program.  After a workshop on budgeting and savings, the women at TenderLove paid it forward. They taught Hena how to sew aprons with pockets for her seven sisters and mend a family keepsake blanket.
Hena discovered her calling in Membership-Development/Community engagement during her 25+ year career at another local credit union. She joined Rio Grande Credit Union (RGCU) in 2019 as their Membership Development Manager. As a representative of RGCU, she continues to strive to uphold the credit union motto of not-for-profit, not for charity, but for service.  Her commitment to pursuing opportunities to build community partnerships which bridge financial capability and access gaps, has led many individuals – like the women of TenderLove – to realize their financial dreams.
She continues to be the point of contact for RGCU and TenderLove's financial education partnership. With the support of RGCU Business Services, our partnership has grown to include ongoing support of the annual gala, the V.I.B.E. program, Financial Empowerment Education, financial capability support and employee volunteer opportunities.
Jane Bickelman
Co-founder of Pursonalities Plus ABQ, Jane Bickelman loves our community and has close ties to it because of her longtime participation with a variety of nonprofit boards.
As a business banker for more than 30 years, Jane was often charged with representing the bank at various public events or for volunteer opportunities.
In 2016, Jane, along with Sara Sanchez, combined their talents and contacts to start  Pursonalities Plus ABQ.  They started with 3 organizations – A Peaceful Habitation, Barrett House and Women's Housing Coalition – and delivered beautiful filled purses for Christmas.  In 2021, in spite of Covid and cofounder Sara's move to Florida, Pursonalities Plus ABQ delivered 1,858 purses to 25 deserving organizations.  This, of course, included TenderLove Community Center.
 Kathleen Jackson
Kathleen A. Jackson, a native of Illinois, graduated from Millikin University and received her master's degree from Michigan State University.
At the University of New Mexico, she served first as Assistant Dean of Students, next as a therapist for women struggling with addiction, as a counselor for staff in UNM's Counseling Assistance and Referral Services, and then as a mediator, trainer, and facilitator in the Office of Dispute Resolution.
She is co-author of Practical Psychology for Pastors first published in 1985 and still in print.
She is an ordained elder in the Presbyterian Church (USA) and mother of three adopted children.  She enjoys international travel, singing, and volunteering time with various nonprofit organizations in Albuquerque.
Patrick Dee
Pat is a native of Denver, Colorado and attended the University of Denver where he graduated with a Bachelor of Science in Accounting.  He worked as a CPA in Colorado for a few years and then started a 40 years career in banking.  He has been married to Debi for nearly 35 years and has been blessed with three children and two grandchildren, and claims an additional daughter, three grandchildren and two great grandchildren (it's a long and wonderful story).
He has served on numerous non-profit boards over the years, including the New Mexico Museum of Natural History Foundation, ACCION New Mexico (now Dreamspring), the Greater Albuquerque Chamber of Commerce (including the Albuquerque Reads Committee), the University of New Mexico Lobo Club and the Better Business Bureau serving New Mexico and Southern Colorado.
His favorite activities in retirement are golfing, fishing, camping, photography and spending time with his family.  His most treasured titles are "Papa" and "Grandpa."
Debi Dee
Debi is one of those people who never seems to stop moving.  She worked in various jobs over the years, including several years in banking, as an assistant manager of a grocery store bakery and as a substitute teacher. She was an active volunteer for numerous activities in schools that her children attended, such as the school libraries and support for teachers. She has volunteered since 2005 as a tutor in the Albuquerque Reads Program for kindergarten students in the Albuquerque Public Schools. She has also been a Governing Board Member for Digital Arts and Technology Academy, an APS charter high school, since 2011. She has enjoyed supporting the Tenderlove Community Center in a variety of ways for many years, including serving on the board of directors.
Other community volunteer activities include:  Three years on the Planning Committee for the New Mexico Museum of Natural History and Science Chocolate Fantasy Fundraising Event;  six years with the Assistance League of Albuquerque, Esprit de Corp Auxiliary –performing outreach work for the Albuquerque Rape Crisis Center and the pediatric ward at UNM Hospital, and three years in the Parent Support for the March of Dimes at the Lovelace Women's Hospital neo-natal intensive care unit.
A mother of three, Debi loves taking care of her granddaughter Clara one day a week and is looking forward to another grandbaby who is now on the way. She enjoys reading, camping in her RV and engaging in various arts and crafts activities.
Joy Barrett
Joy L. Barrett, serves as the Vice President and Retail Division Banking Manager, for WaFd Bank.  In the past several years, Money Magazine, has awarded WaFd Bank in New Mexico as Best Bank.  As senior leadership for the bank in New Mexico, Joy is compelled to serve and listen to the needs of others. Joy gets to love what she does and make a difference. For over 14 years, Joy has helped New Mexico communities with Banking, Home Ownership, and through Volunteering.  You may know her from my work with Women's Housing Coalition, Central New Mexico United Way: Women United, Los Ojos De Familia Holiday event, MDO, and Habitat for Humanity. Developing strong relationships is the foundation of everything she does, both professionally and personally. When not keeping busy you can find her out at the mountainous hiking trails with her two boys.
Trudy Jones
Councilor Trudy Jones is the Albuquerque City Councilor for District 8 in Northeast Albuquerque. She was first elected in 2007, and has been re-elected three times in 2011, 2015, and 2019.  Councilor Jones has been a resident of District 8 since moving to Albuquerque and has been active in the community since the early 1980's. She was a CCIM (Certified Commercial Investment Member) and received the prestigious Society of Industrial and Office Realtors (SIOR) designation. She was a leading Real Estate Advisor at Grubb & Ellis|New Mexico in 1999 and 2000 and qualified for the National Circle of Excellence for Grubb & Ellis in 2000. The Commercial Association of Realtors New Mexico (CARNM) also named Councilor Jones Realtor of the Year in 2000. Selection of Realtor of the Year is based on community involvement, volunteerism in real estate organizations, and significant impact in the real estate community.
Also in 2000 the New Mexico Chapter of the National Association of Industrial and Office Properties honored Councilor Jones as Real Estate Professional of the Year in recognition of her community volunteer work and achievements in commercial real estate. Councilor Jones was a member of several other real estate organizations, including National Association of Realtors (NAR), Realtors Association of New Mexico (RANM) and, Leasing Information Network (LIN), which she helped establish. She has served as President of CARNM, LIN, and the local CCIM chapter. Councilor Jones retired in December 2010 after a 30 year career as a Commercial Real Estate Broker and a Director at Maestas & Ward Commercial Real Estate.

Laurie Roach
Laurie Roach is the Executive Director of the PNM Resources Foundation and Manager of Public Affairs for PNM. She began her career with Apple, and then served in various positions at New Mexico Gas and PNM including Senior Program Developer and Marketing Manager for DNV, a clean energy company. She was the owner of a small business for 15 years, Turn of Events, a corporate meeting and event planning business for clients such as international solar associations and several non-profits such as Albuquerque Healthcare for the Homeless.
Ms. Roach is a co-founder of Cancer Services of New Mexico (CSNM)which is best known for their free three-day family cancer retreats.  Shecontinues to serve on the board of the CSNM Foundation. In 2020, she was recognized with the Woman of Influence Award by Albuquerque Business First.  She is currently responsible for approximately $17 million in community support over the past five years through the PNMR Foundation and PNM Corporate Social Responsibility programs.
She is passionate about energizing and strengthening communities through strategic action.  You can find her volunteering for Catholic Charities or running in an event to benefit a nonprofit. Some of Laurie's favorite things are being outdoors or enjoying New Mexico's beauty with her husband and kids. She will find something positive in any situation and in all people.

Richard Gonzalez
Richard Gonzales calls Albuquerque, New Mexico home and has spent most of his adult life volunteering for multiple agencies. Whether a religious organization, The City of Albuquerque, The Ronald McDonald house or his favorite, TenderLove Community Center. In his letter accepting the Hero award, he wrote, "My heart for giving came at an early age when I learned about giving back to my community from my father Richard Gonzales Sr."
Respectfully,
Richard Gonzales
Special Assistant To The Attorney General
New Mexico Office of the Attorney General
201 3rd Street NW Suite #300
Albuquerque, NM 87102