Staff and Board of Directors
Founder/CEO: Debbie Johnson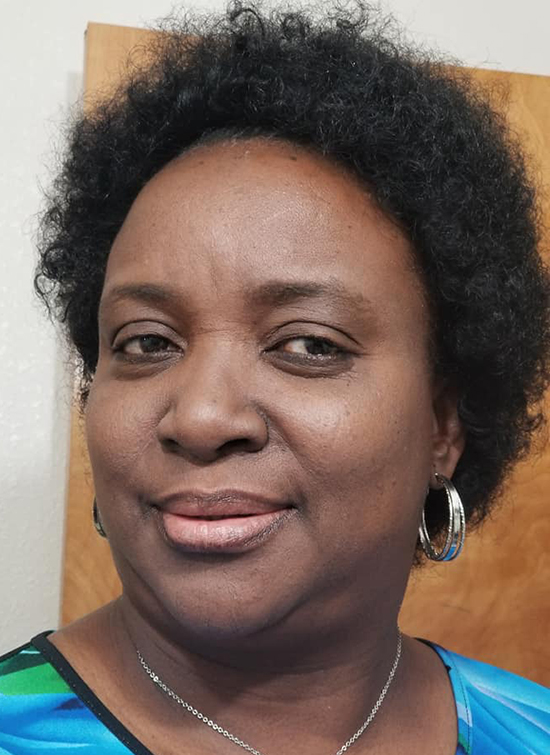 A healthcare professional with over 20 years of experience in both clinical care and healthcare management experience, Debbie was once homeless herself.  She is recognized for her ability to work with very diverse clients and staff, and for outstanding skills in assessing needs, recommending sensible solutions and effectively managing and motivating staff to implement quality care in a spirit of collaboration. Ms. Johnson possesses a Bachelor's Degree in Science and is currently studying for a Master's Degree in Public Health and Social Work. She has received numerous awards since establishing TLCC.
---
Staff:
Administrative Assistant:   tbd
Sewing Instructor: Yolanda Herrera
Store Front Manager: Manuela Montoya
House Manager, Recovery House: Crystal Barreras
Case Manager
:
Charles King

 Board of Directors
AS of the 2021 Annual Meeting of the Board of Directors, Dec. 11, 2021V
---

Tommie has a Bachelor of Science Degree in Home Economics from Prairie View A & M University, Prairie View, Texas. She is a widow with two children and four grandchildren. She was a Substitute Teacher in Albuquerque Public School for three years and Home Economics / Culinary Arts Teacher at Albuquerque Job Corps for nine years. Currently involved in Church and Grandchildren's activities, she loves to travel, sew, quilt and make crafts. Tommie is currently the nursery coordinator and new comer welcome baskets overseer at her church and a volunteer instructor at TenderLove.
---
Nina Martinez, Vice President, Treasurer

Experienced Inside Sales Representative with a demonstrated history of working in the information technology and services industry. Skilled in Managed Services, Enterprise Software, Partner Management, Storage, and Customer Relationship Management (CRM). Strong sales professional with a Bachelors of Science focused in Psychology from The University of New Mexico. She is Hispanic American.
---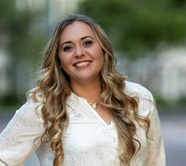 Delana Thompson
A Personal Banker with WaFd Bank, Delana was invited to join the TLCC Board after teaching the Financial Literacy course for our students.  She has a passion for helping others and has served on the board of her prior HOA, and been involved in Jesus Shack, an organization in California which would focus on low income neighborhoods filling the community needs via food, clothing, and even teaching interview skills.
"I am ecstatic to be on the board for TenderLove this year and going forward.  Having faced many of the same issues in my life's journey, gives me the ability and compassion to see what happens when an organization like TenderLove sets out to save those in the community who have found themselves in a difficult place …  I moved to New Mexico in 2019; since being here I have hit the ground running.  I was a leader in this year's champaign for United Way, at which the bank was able to give over $700,000!  I am part of TenderLove because of what they stand for, their compassion for their students, and it's true we are changing the world one stitch at a time."
---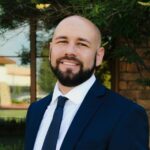 Scott Jeffries, Secretary

was born and raised in Albuquerque, NM. Scott has worked in cooperation with Tenderlove on and off for the last 5 years and is honored to now be working with Tenderlove community center as a board member. Scott Graduated from The University of New Mexico with a Bachelors of Business Management and is the Business Treasury Manager at Rio Grande Credit Union.
---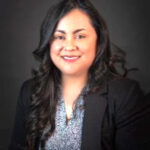 Jules Flores
Jules obtained a Bachelor of Arts Degree in Theatre and Dance with an Emphasis in Drama Education from the University of New Mexico and a Certificate in Film Tech from the Central New Mexico Community College. She completed her Master of Education in Higher Education from the University of Nevada, Las Vegas.
She has worked in Higher Education for five years, supporting first-generation and minority students. Currently, she works at Central New Mexico Community College, where she works closely with students. Her past experiences include leadership development and inclusion programming for college students and Student Affairs professionals.
Jules values service and strives to make a difference in her community. She served as the professional development chair for the Hispanic Women's Network of Texas (HWNT) El Paso Chapter and on the LGBTQ+ Round Table with the El Paso Community Foundation.
Jules has volunteered for Tenderlove since 2014, when she assisted with the planning and coordinating of our first fashion show, and recently served on the planning committee for our first ever Virtual Gala.
---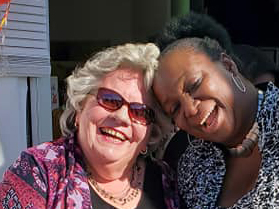 Diane Gibson, Advisor

Counselor Gibson has lived in New Mexico since the mid-1970s, first in Santa Fe then later in Albuquerque where she has made her home. She retired from Sandia National Laboratory in 2008 where she began her career as a prototype machinist. At that time she was only the third woman hired into the apprenticeship program. The eleven years before retiring, Diane worked as an Environment, Safety and Health coordinator ensuring a safe, environmentally responsible workplace for employees.
Over the past many years Diane has volunteered for policy- and advocacy-driven organizations, including as a coordinator for Planned Parenthood, a builder for Habitat for Humanity, and an ombudsman for New Mexico Aging and Long-Term Services. Working with helping organizations has greatly enriched her life.
Diane lives in the Jerry Cline Park neighborhood with her exuberant pittie, Rocky. She is in her second term as an Albuquerque City Councilor and is honored to serve the constituents of District 7 in the near Northeast Heights.
---
Honorary Board
---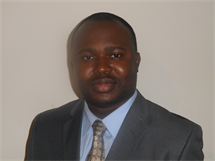 Adesola Adedokun, MD
Dr. Adedokun is one of the three founders of TenderLove, giving generous spiritual and financial support. Specializing in Family Medicine, he attended Obafemi Awolowo University Ile-Ife Nigeria obtaining an M.B.Ch.B. (M.D.) degree in 2004. He currently studying to be certified in the U.S.
---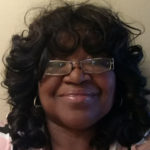 Diana Lewis
Diana was among the students in TenderLove's first graduating class for sewing proficiency.  She returned to volunteer for several years and served two separate terms on the Board of Directors.
A professional teacher with a compassion for education, Diana has 10 years affiliation as Teacher at First Fruits Christian Academy, Albuquerque, NM  teaching grades preschool through 6th, assisting in the planning and coordination of a variety of music programs and the establishment of a Spanish language class. She was awarded "Teacher of the Year" for two years.

Her academic education was at University of Pacific, Conservatory of Music, Stockton, CA and Diana served in U S Navy Reserve as specialty Hospital Corpsman
Girl Scouts of America, Troop Leader 
Special Olympics of Rio Rancho, Coach and Parent Upward Athletic Program, Coach, Leader First Fruits Christian Academy, Summer School Program, Teacher, Assisted Event Coordinator.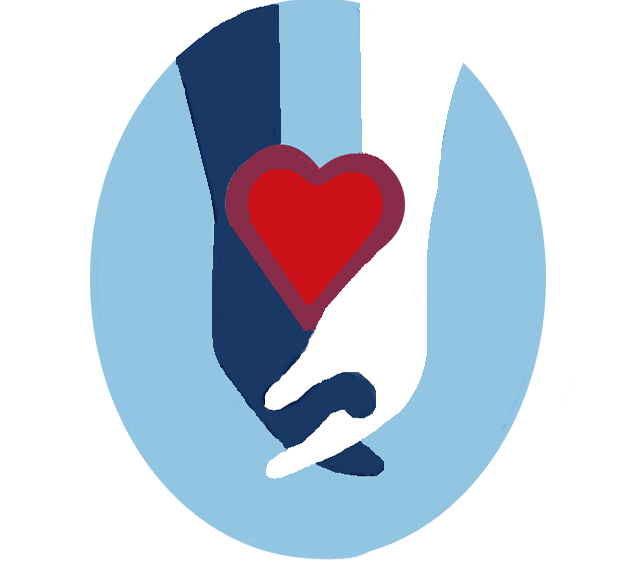 Board Meetings are held quarterly and are open to the public.
Please contact TenderLove Community Center for date, time and location of next board meeting.