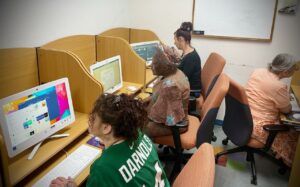 Free Computer Literacy Training
Our free computer literacy training program at TLCC serves to provide our clients with the computer basic computer skills they need to secure employment, advance in the workplace, support personal purposes, and thrive in an increasingly digital society. Tutorials cover a broad spectrum of skills, including creating, saving, and editing a simple Microsoft Word document, Excel, PowerPoint, creating and using an email account, creating a resume, Web browsing, and downloading and using apps.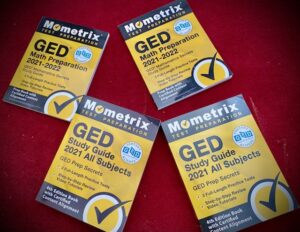 Free GED Prep Classes
Considering that majority of our clients dropped out of high school, TenderLove Community Center [TLCC] offers free General Equivalency Diploma (GED) classes, study guides, and other resources to help them prepare, take, and pass the test, and earn high school equivalency diploma, regardless of when they last went to school. The GED program accepts students year-round and entails a customized learning plan around key concepts and requisite skills in each of the five subjects covered by the test – Reading, Writing, Mathematics, Social Studies, and Science. It affords our clients the opportunity to get the necessary credentials to get a better job, prepare for college, and meet other personal goals.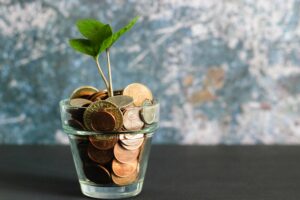 Financial Literacy 
We at TLCC provide free financial literacy sessions to enhance our clients' knowledge about managing financial resources and commitments effectively – in the process of gaining the confidence, knowledge, and skills needed to make effective financial decisions and achieve financial independence and wellbeing. The training sessions cover various financial skills, including setting financial goals, budgeting, saving, spending, borrowing, using credit, building & credit repair, investing, and identity theft.