Debbie Johnson, CEO and a Woman of Influence
Our CEO, Debbie Johnson is named a "Woman of Influence" for 2019!
Well, we knew that!

IT's HAPPENING! Check out this interview about our 2019 GALA:
Check out this interview with our CEO Debbie Johnson and 2019 GALA Planning Chair Erica Barreiro!
WE ARE NOW THE PROUD OWNERS OF 1518 GIRARD BLVD!
Founder/CEO Debbie Johnson and Board President Tommie Bedford                               1518 Girard Blvd. Albuquerque, NM 87107
Produced by Daniel Olufemi
NEWS AND AWARDS
DVRC Leadership Award, October 23, 2018
Debbie Johnson, our CEO, and 6 others received these; what a great honor!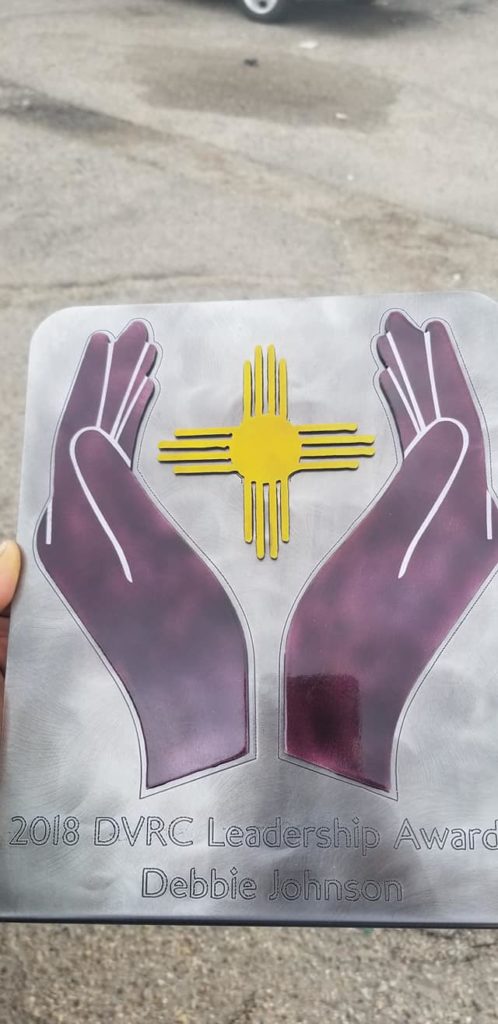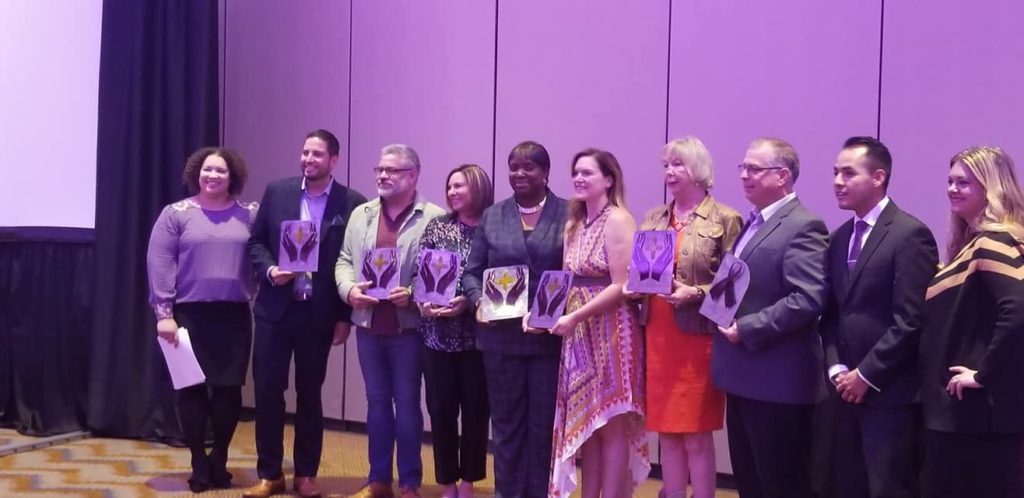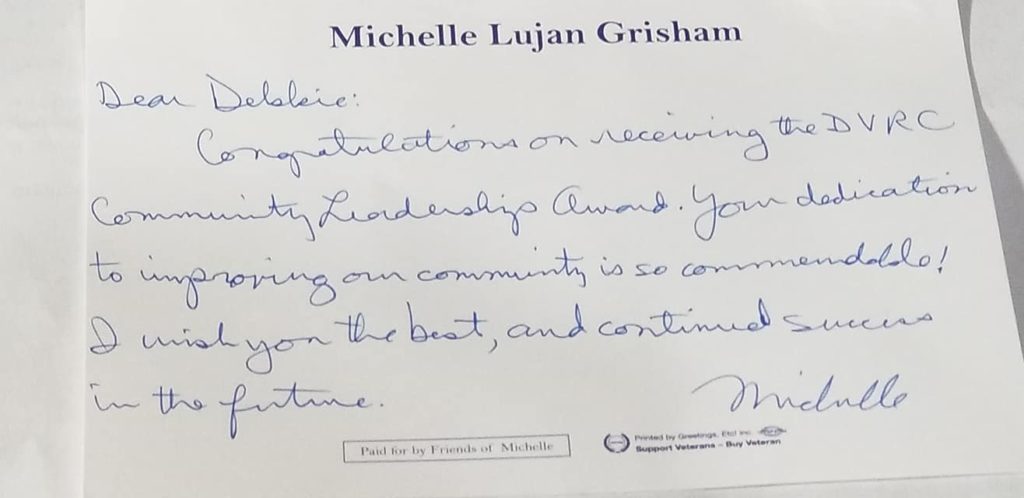 … and a special note from our great friend, Congresswoman (soon to be GOVERNOR! Michelle Lujan Grisham
Chispa,
Chispa, which means "spark" in Spanish, is an award intended to honor nonprofits that shine a light in the communities they serve, and that accomplish a lot with a little. TenderLove is one of eight organizations recognized by New Mexico Community Foundation | NMCF and NewMexicoWomen.Org  for 2015.
At right:  Volunteers for TenderLove Community Center pose with staff from NewMexicoWomen.org after receiving the CHISPA award
 _____________________________________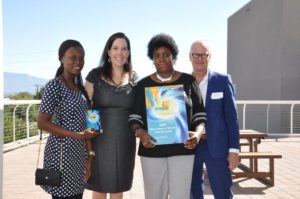 September 2018
CEO Debbie Johnson (center right) receiving a PNM Century of Service Award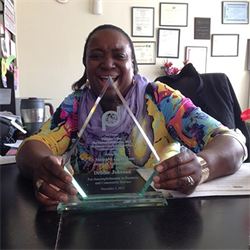 Dr. Mary McCleod Bethune Award
Our Executive Director Debbie Johnson received the Dr. Mary McCleod Bethune Award of Achievement from the National Council of Negro Women Albuquerque Section December 5, 2015

---
 __________________________________________________