MENDING LIVES ONE STITCH AT A TIME
TenderLove Community
Center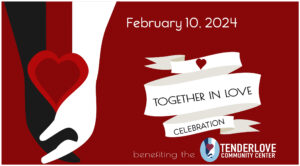 2024 Together in Love Gala
What we do
We create
a community of connections with individual support so that vulnerable individuals and their families can create positive changes in their lives and communities.
We are
a safe, supportive environment where individuals recovering from domestic violence, incarceration, trafficking, marginalization, can learn life and job skills and make connections to wrap-around services.
We engage
individuals in programs and services that are matched to their interests, their talents, and their needs.
We promote
individual responsibility and community awareness.
We house
women in recovery who are in good standing with our programs, women with children in need of transitional housing.
Email Us
webmaster@tenderlovecommunitycenter.org
Center Address
1518 Girard Blvd., NE  / Albuquerque, NM / 87106